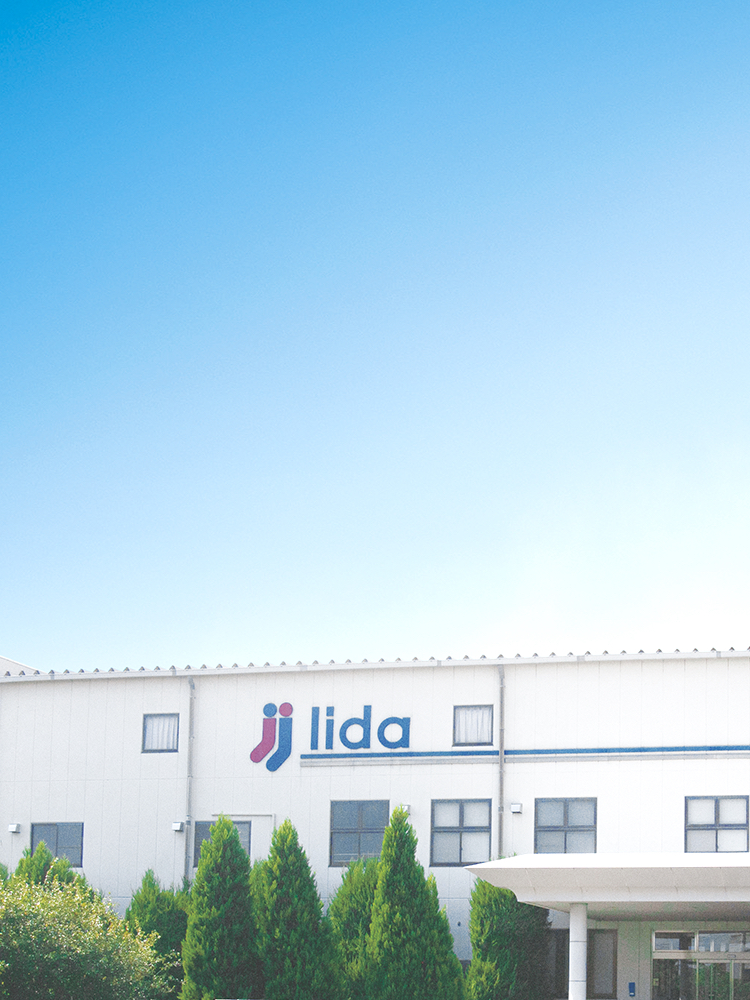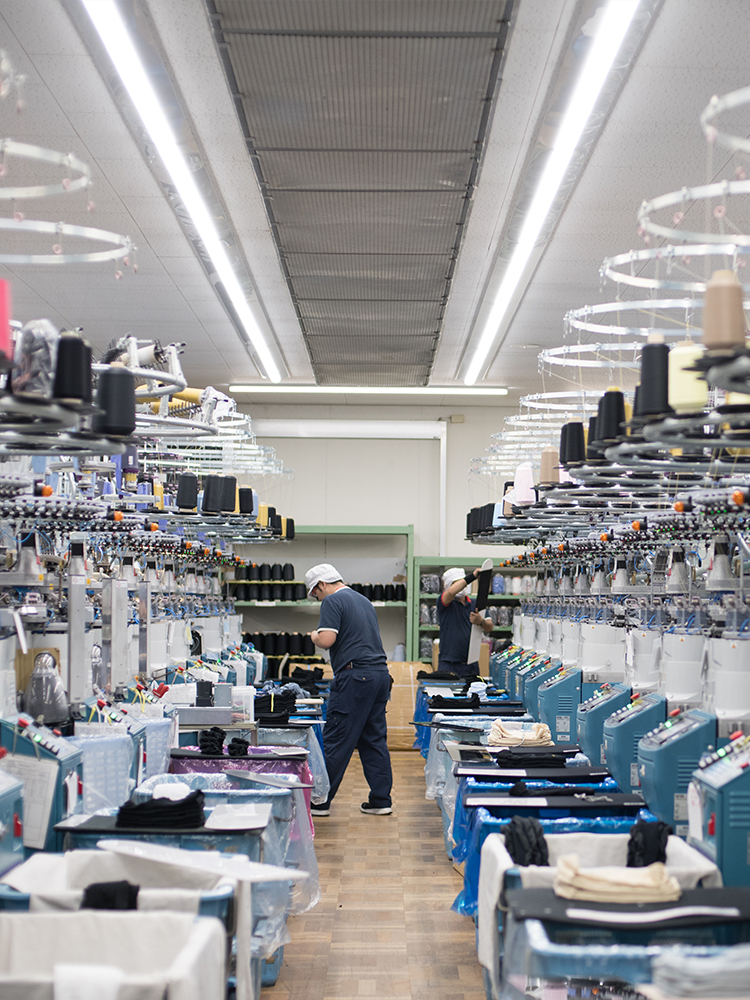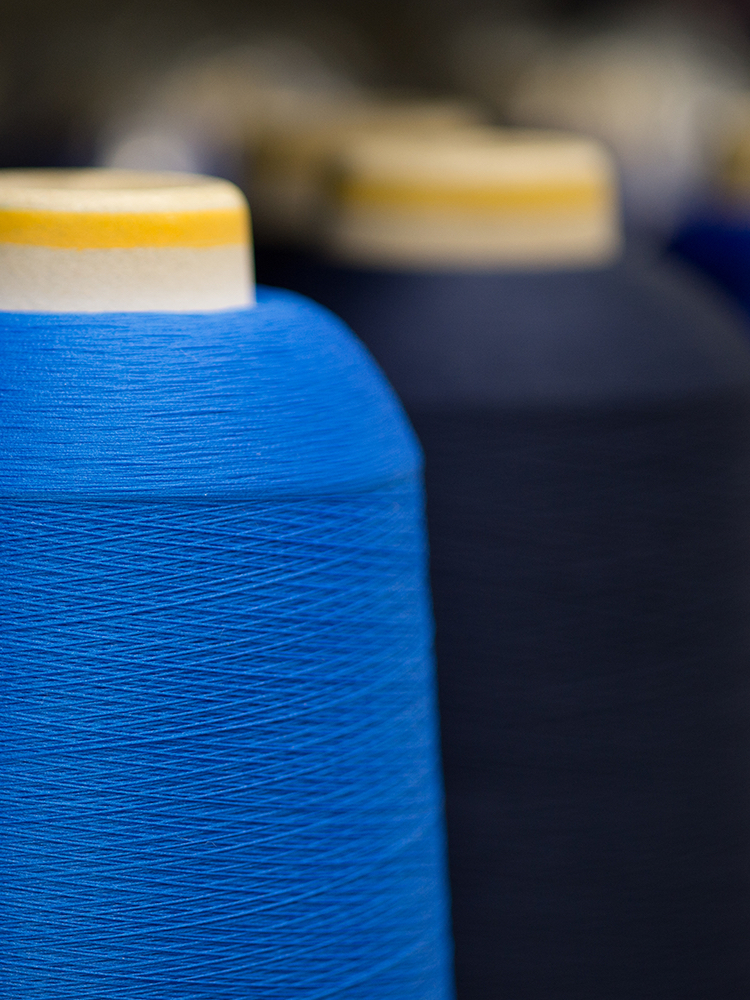 Every piece of our socks & hosiery items are made in Saga Pref. (Japan) very carefully & wholeheartedly for our customers' comfort.

As a Top Specialist in in Manufacturing Socks & Inners, We Perform All the Procedures from Planning, Designing and Knitting to Final Inspection at our Full Responsibility.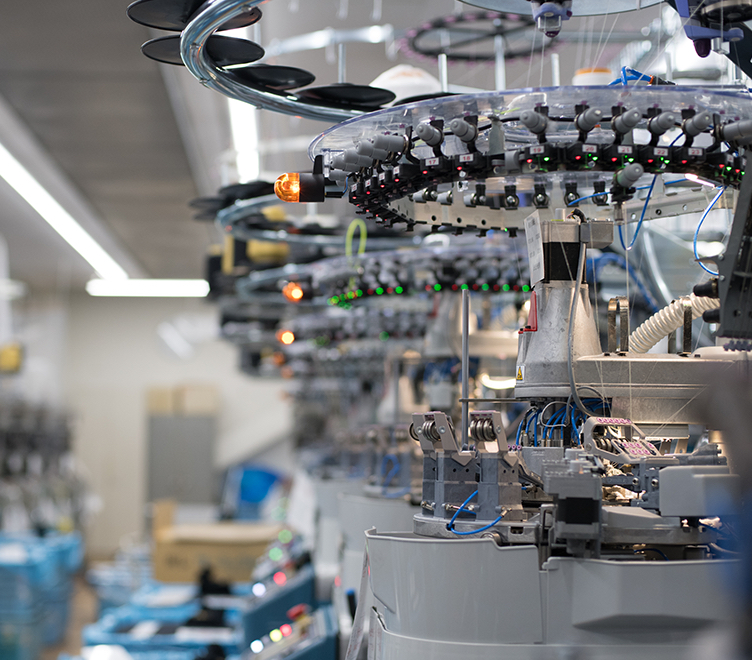 -Skills
Production Technology
Technology Brushed-up Over a Century
Based on our own over-a-century technology & most advanced facilities, our hosiery production is oriented for consumers' beauty and health. We're also ready for small-lot production of diversified product types in response to the diversification of consumers' needs. Sticking to domestic production and pursuing the high function & high quality of the products, we're always oriented to make distinctive products for consumers.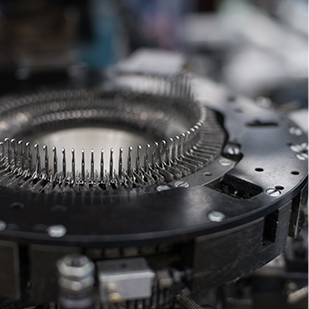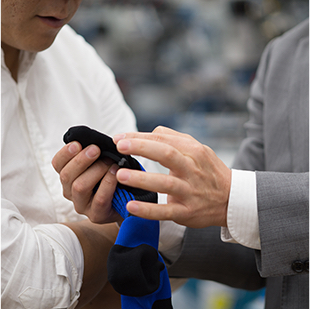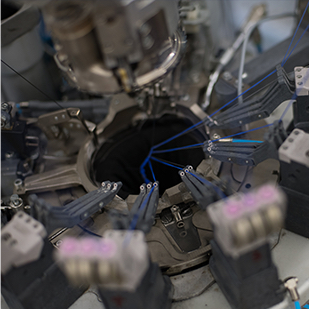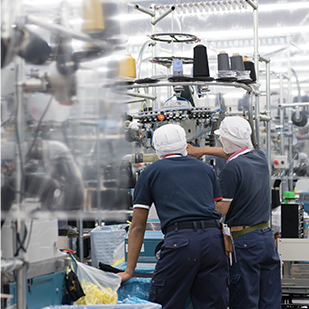 ---
-Steps
Manufacturing Process
Reliable Products via Integrated Production
Our production is based on the integrated manufacturing. In order to deliver "Product Reliability& Safety" and "Comfort" to our customers, the whole manufacturing process from Designing and Knitting to Final Needle Detection and Shipment is carefully performed and managed under our own thorough and integrated quality control.
All the production data is managed collectively by our computers for more production efficiency.
※For some items, their production process is shortened.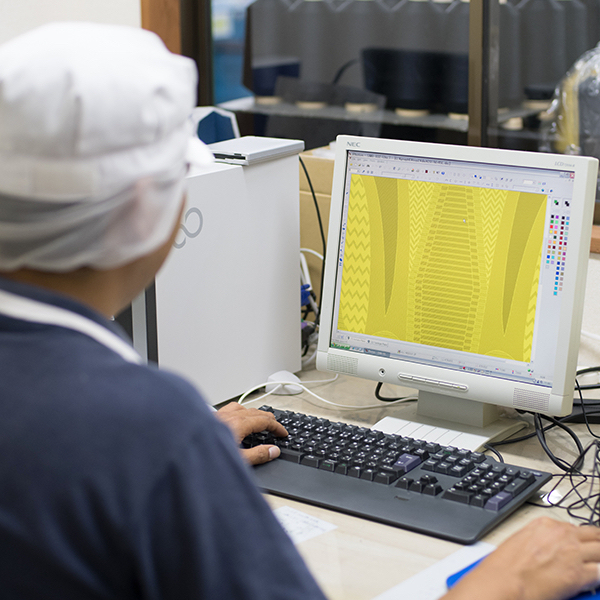 01

Designing

Patterns and knitting methods are input into our computers.Our products are designed, shaped and made, based on these data.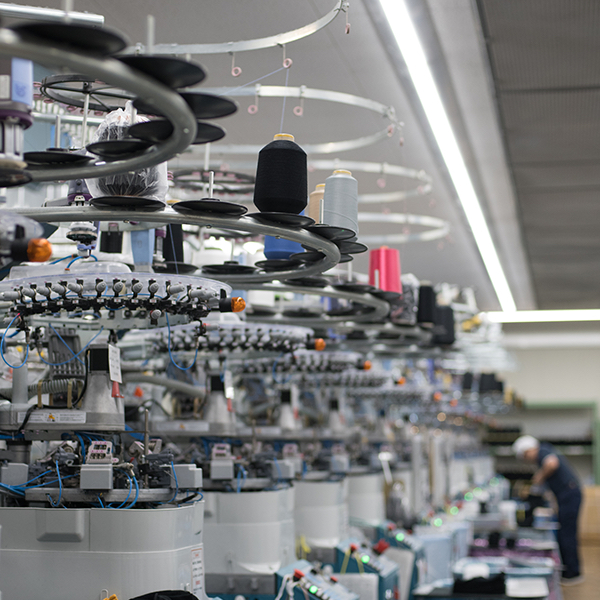 02

Knitting

This is an essential & major process for our socks & inners.Our knitting machines are always monitored for their performance.
This monitoring is for the uniformity of our products' quality.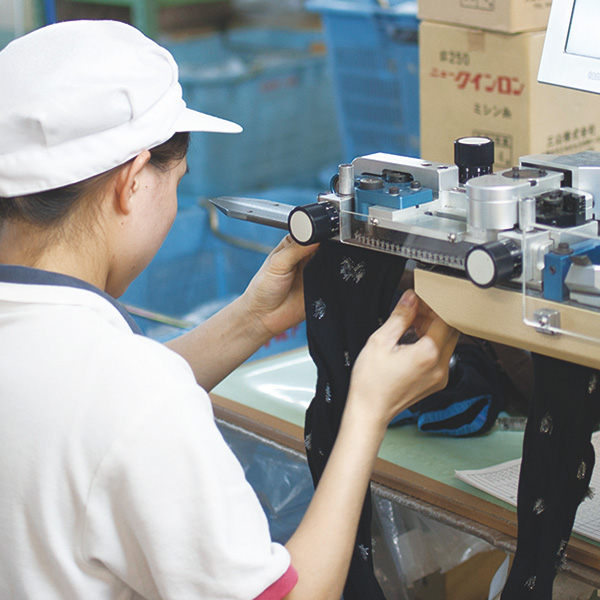 03

Toe-Sawing

Carefully inspect every knitted sock and sew toe-section to it.Known as Rosso Process.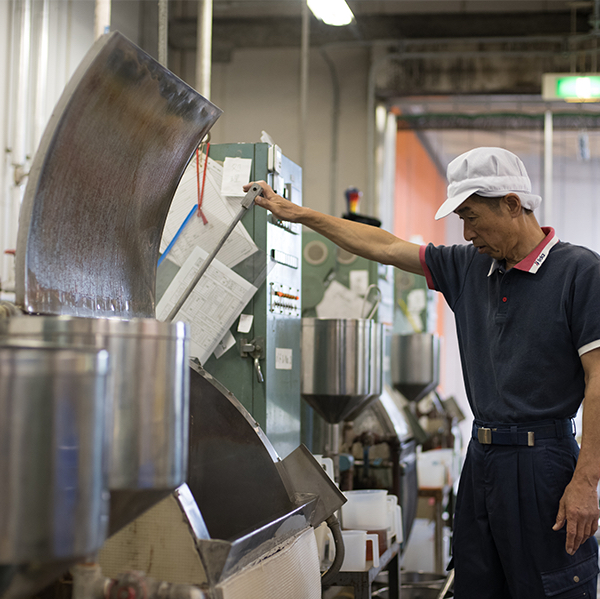 04

Dying

※

Dyes are blended to make the designated color by an order.Our operators adjust & operate dying machines very carefully to prevent any color unevenness.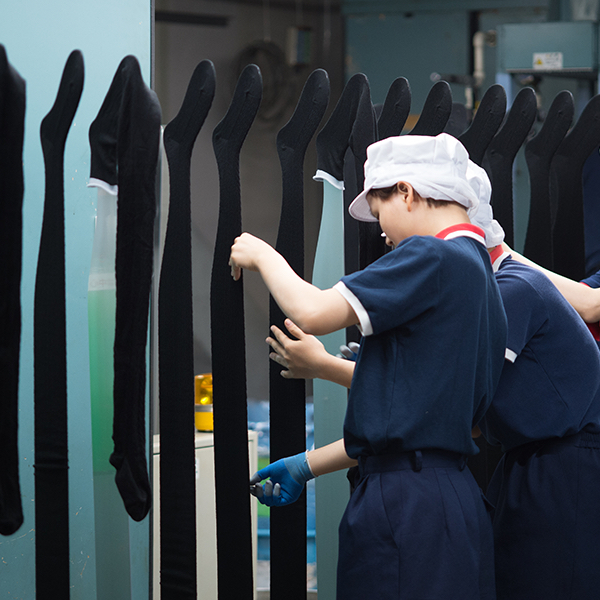 05

Shape-Setting

In order to trim our products' dimensions and shapes beautifully, we set them neatly according to their templates, temperature, pressure, duration and dimensions.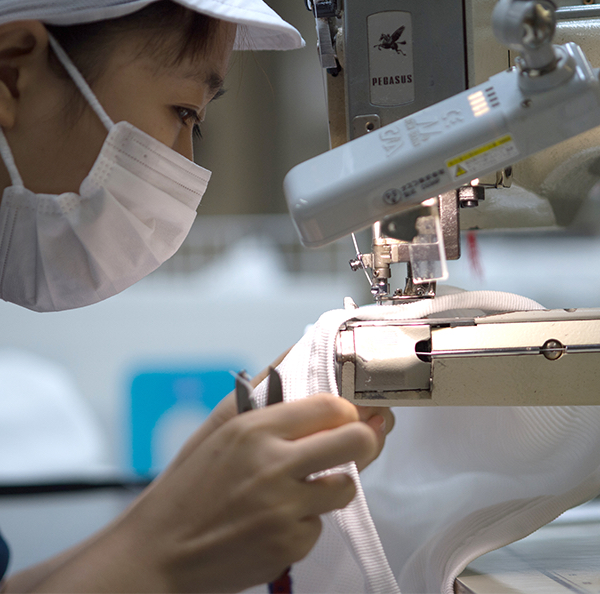 06

Sewing

※

As for tights and similar items, their legs and panties are sewn carefully.Then, the sawn sections are carefully inspected.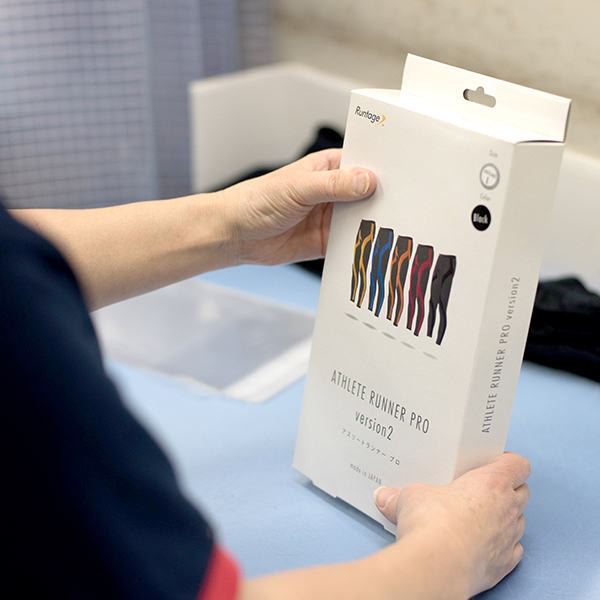 07

Product Garnishment

While making a very careful visual inspection on every product, they garnish the products each.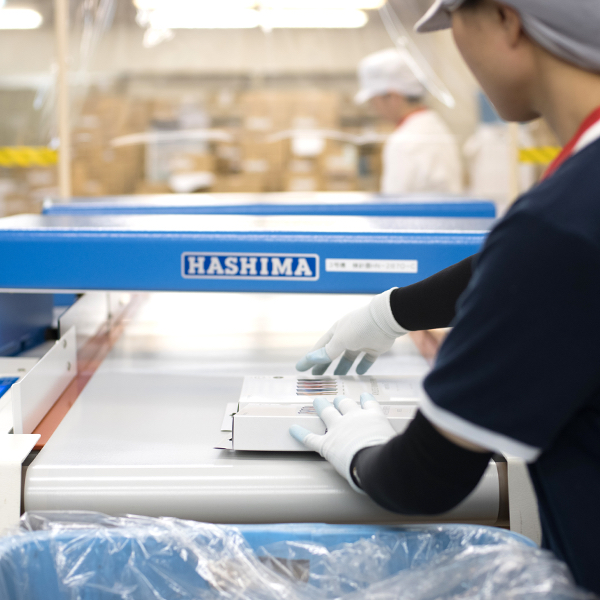 08

Needle Detection

For ensuring customers' safety, we get every product through our needle detectors to severely check for any needle, its part, any other metal or any abnormality remained inside the product. This is done before shipment.
-Products
Our Product Lineup
-Company
Corporate Profile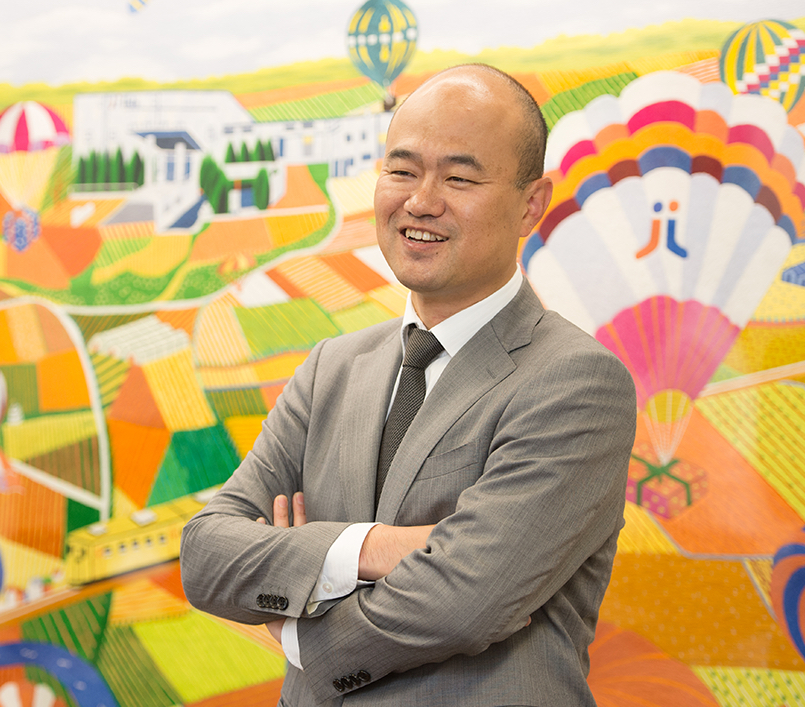 This year of 2019 marks our 100th anniversary since our business foundation.
Just like in the past, we are passionately pursuing the making of higher-value products at the most optimal manufacturing places (domestic or abroad). By doing so, we proudly continue to make innovative products of vide variety for consumers' more pleasure.
As an enterprise in the domestic secondary industry, we are highly proud of our own 100th anniversary. During Japan's high economic growth in the past, the domestic secondary industry made a great progress, but this industry has become very sluggish because of rapid economic globalization seen in the recent some ten years. During such upheavals of the textile/apparel industry we belong to, we've made the best use of our own technology and expertise, which we have piled up so far, and successfully managed to react to such big change by sticking to our business policy of creating high-value-added products at the most optimal places of production.
All our products touch the skins of their users. So our products must be human-body friendly and highest in quality & safety, which is the necessary requirements Japanese makers like us can fully satisfy. In this aging society with fewer children, consumers have become more oriented for health and higher-value products. Amid these situations, we believe our highly functional products really satisfy our users and contribute more to such society now.
Product quality must be always good, needless to say. With this in mind, we're aiming to focus more on strengthening our own business capabilities to create more advanced products and to perfectly satisfy consumers' needs. This is to create further higher values to our products in the current products-saturated society. Thus, we'd like to remain as a shining manufacturer with fundamental strength.
We proudly, as a Japanese maker, continue to make innovative products for consumers' more comfort and pleasure. By doing so, we'd like to make a great progress together with all our customers. We sincerely appreciate for your further patronage toward us also from now on, just like in the past. Thank you.
Takuji Iida President
Corporate Profile
Corporate Name
IIDA HOSIERY CO. LTD.
Business Locations
1619, Yamaguchi, Kohoku-machi, Kishima, Saga Pref. 849-0501, Japan


TEL:+81-952-86-3211 FAX:+81-952-86-3214

Founded on
August 10, 1919
Established on
October 20, 1948
Representative
Takuji Iida (Mr.), President
Capital
85 million yen.
Business Line
Manufacture & Sales of Clothing
Major Product Line
Hosiery (Socks, Tights, Spats, Supporters, Inners, etc.)
Corporate History
1919
IIDA HOSIERY was founded.
1948
IIDA HOSIERY CO. LTD. was established (in Gose City, Nara Pref.).
1964
Advanced to Kyushu and established Saga Factory.
This was in response to the invitation of companies by Saga Pref. for developing its coalmine areas.
1971
Established another factory in Kashima City, Saga Pref. (Kashima Factory)
1995
Newly Built and Established Saga Factory
2002
Introduced the training system for Non-Japanese employees (trainees from Vietnam).
2003
Increased its capital into 85 million yen.
2005
Kashima Factory was merged with Saga Factory.Acquired ISO 9001.
2006
Acquired the license as Medical Device Manufacturer.
2007
Developed its Direct Sales Division into an independent enterprise named "ifan Co. Ltd."
2012
Business operations of "ifan Co. Ltd." were merged into IIDA HOSIERY CO. LTD.